"Hojoya" that heralds the coming of fall to Hakata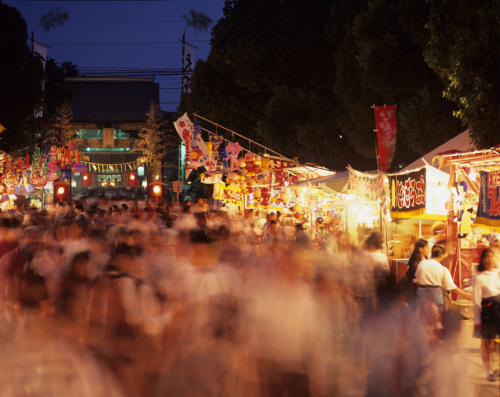 During the annual festival period (for 7 days and 7 nights) from September 12th to 18th, various Shinto rituals and shrine events are held, and about 500 street stalls along the entrance path to the shrine offer a variety of attractions such as a haunted house, shooting galleries, yo-yo fishing and fresh ginger sales. The festival attracts lots of visitors every day to the site.
Hakozaki Shrine Hojoya, one of the three major festivals in Hakata along with Hakata Dontaku in spring and Hakata Gion Yamakasa in summer, is a festival that cares for the life of all creation, admonishes against the taking of life, and give thanks to the harvest in fall.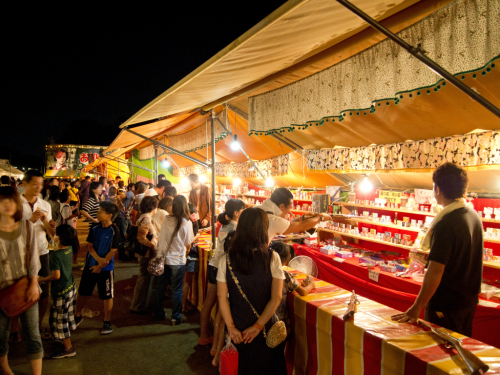 The festival began after an oracle which went, "Since so much life is taken during conflicts, a festival to repose the souls should be held.", such is the origin of this important Shinto ritual with a history of over 1000 years.
It is the greatest fall festival in Kyushu where hundreds of stalls line up on both sides of the approach to the shrine during the period of 7 days.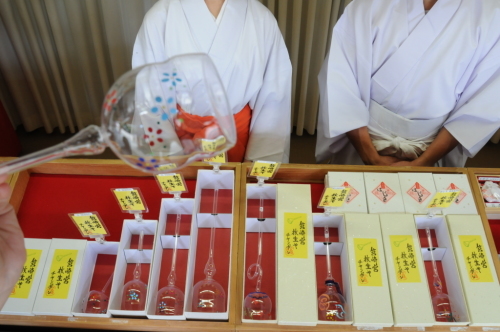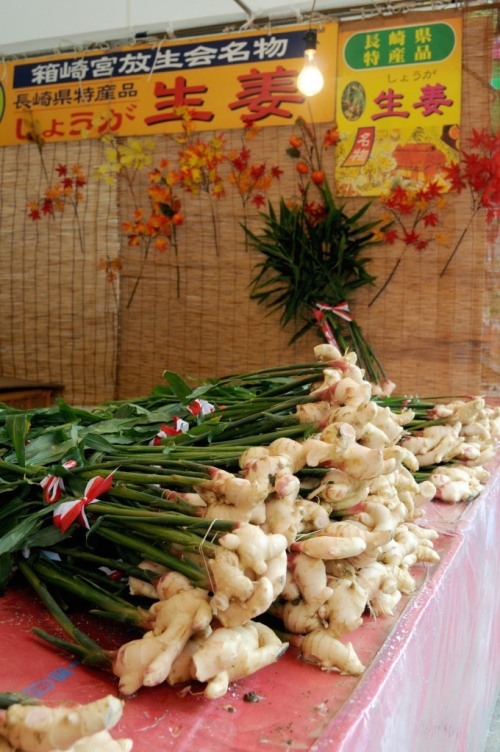 During the Hojoya this year (2019), a biannually-held procession will be held where a portable shrine called "Gojinko" will be carried, in which "Okudari (descent)" on September 12th and "Onobori (ascent)" on the 14th will be solemnly carried out by about 500 shrine parishioners with a spirit of service. The procession's ancient form is still being kept and it looks just like an old-time picture scroll.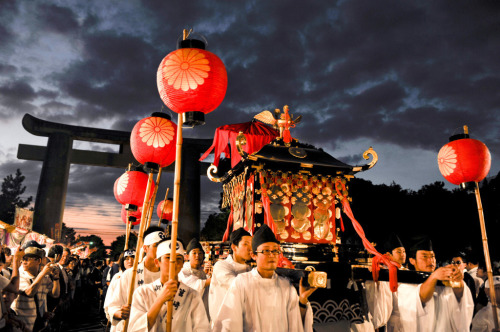 The scene from Gojinko (procession carrying a portable shrine)
◆From 18:00, September 12 (Okudari)
Starting out from "Hakozaki Shrine", going through Kyushu University Hospital, JR Yoshizuka Station and Hakozaki Elementary School, Gojinko arrives at Tongu at 22:00.
◆From 19:00, September 14th (Onobori)
The procession goes backwards from the course of Okudari and spends about one hour to arrive at "Hakozaki Shrine".
– September 12 (Thu) – 18 (Wed), 2019
– The entire area of Hakozaki Shrine (1-22-1 Hakozaki, Higashi-ku, Fukuoka City)
– Fukuoka City Subway 3-minute walk from "Hakozakimiya-mae Station" (Exit No.1)
– JR Kagoshima Main Line 8-minute walk from "Hakozaki Station"
– Nishitetsu Bus 3-minute walk from "Hakozaki" bus stop
– JR Kyushu Bus 2-minute walk from "Hakozaki 1-chome" bus stop
*Traffic congestion during the festival is expected, please use public transportation to come to the festival.